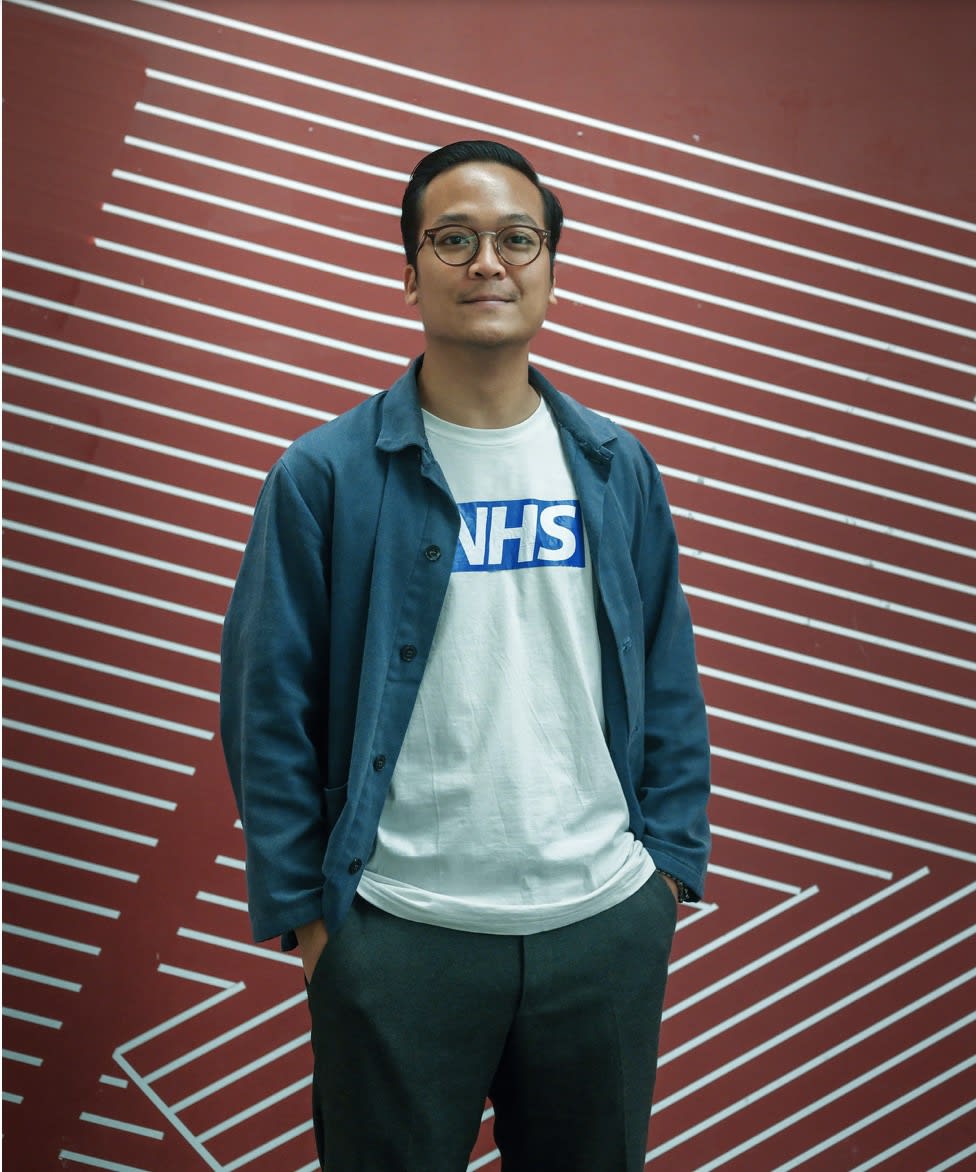 SERIES #1. part 4
As part of our new digital initiatives, we are excited to present "In Dialogue" highlighting recent conversations together with works by our gallery artists. Focusing on each artist, the series situates artists' work in their current studio practices through personal snapshots, audio/video recordings as well as reference materials from our gallery archive.
Our current artist feature is Herman Rahman (b. 1993), a photographer and artist based between Singapore and Hong Kong. His work explores trauma and suffering, through lyrical storytelling. His works have appeared in multiple publications including British Journal of Photography & are held in public collections including Harvard Art Museum and The Incite Project, UK.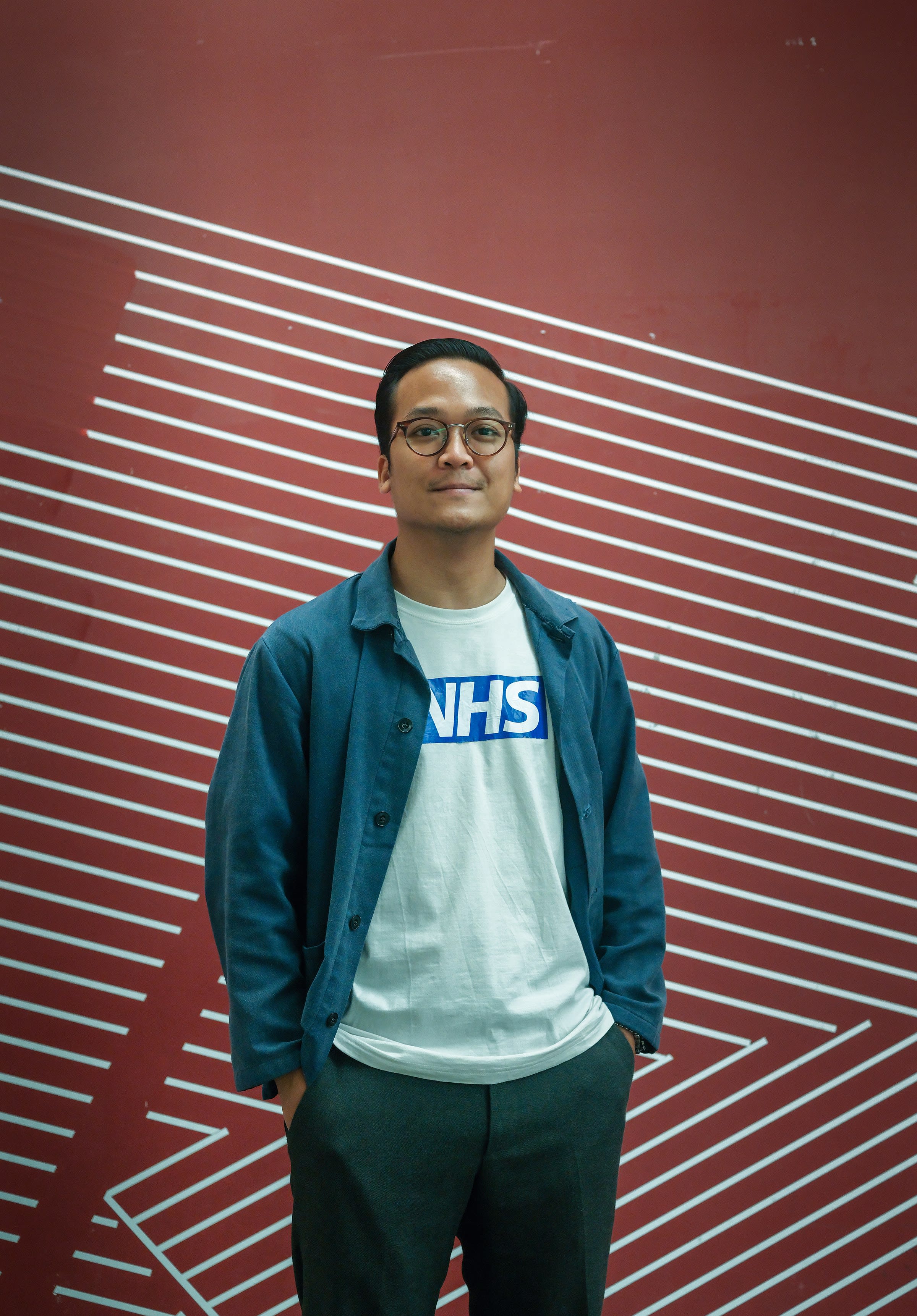 Portrait of artist. Image credit: Herman Rahman
Installation view of Théâtre de la Cruauté at Photo London 2019. Image credit: A.I.
We first exhibited Herman's work during Photo London 2019 with his series titled Han한. The body of work investigates the image network, power structure and nature of photography itself in the notoriously closed regime of the Democratic People's Republic of Korea through archival imagery, found text and original shots. He documented these materials combined with anecdotal characters based on first hand meetings with defectors from the regime during a visit to South Korea. The culmination of the project is a self-published photo book.
"Binoculars are known as a tool for sight and clarity,
but there is no sense of clarity when it comes to North Korea
because we have not constructed that sort of narrative yet".
"We don't see much, and we don't know much.
-ARTIST in interview WITH BPJ
The adjacent work titled We Travelled in Moonlight comprises archive images layered with text excerpts from British scientist Joseph Needham's report on the Cold War.

"There is a term to describe the cultural ache that Koreans go through: Han. A complex intermingling of historical, collective and personal sorrow, acceptance of a bitter present, and a hope of a better future...

The impetus for the project came from the 24-year-old's reflections on image-sharing, and the way that pictures can circulate internationally without restriction – in most of the world.

"Where in the world does this image-reliant, postmodernist network we have created for ourselves not reach into? North Korea," Rahman concluded."

Herman Rahman. We Travelled in Moonlight (2018).

26 archive images: 125mm x 176mm each, printed on Hahnemuehle Photo Rag.

84.5 × 102.5 cm. Edition of 5 + 1AP.

Image credit: artist
---
Flick through Herman Rahman's self-published book titled "HAN 한":
---
A more recent body of work titled Melt Together, For Healing produced whilst in Hong Kong provides a visual diary of the artist's day-to-day including encounters with the ongoing protest movement. Meanwhilst a brief exchange below with the artist provides an insight into his lockdown experience spent in Hong Kong:
Q1: ONE WORD TO DESCRIBE YOUR ART-MAKING EXPERIENCE DURING LOCKDOWN
HR: Introspective
Q2:

Which destination would you fly to if you had the chance right now?
HR: Singapore. My mother's been working in the radiology department in a
hospital back home, scanning for infected lungs and sending people for
the appropriate treatment. Would be great to see her
and give her a massive hug.
Q3:

Doodle image of the week
HR: Not a doodle, but a quick 5 minute collage:
| | |
| --- | --- |
| Image Credit: Herman Rahman | |
Q4:

Who are your biggest influences at the moment?
HR : Been reading a lot, mostly around ideas of existing after the Pandemic. Lola Olufemi's Feminism, Interrupted - Disrupting Power places creativity at the central focus of developing a world that has not yet existed, and I highly recommend the read. Olivia Laing's new book Funny Weather: Art in an Emergency also speaks on ideas around resistance and repair. Both have been helpful in helping me think about ideas around community, co- existing, compassion and creativity.
Q5: How has your practice changed due to the lockdown?
HR : The news cycle is relentless and I do feel like I am constantly overwhelmed by worry. I'm still actively heading into my office daily to work on an archival project so time to create my own work is few and far between. I'm making these 5 minute collages, as an exercise and method to staying active and as responses to emotions that take hold of me through the day.