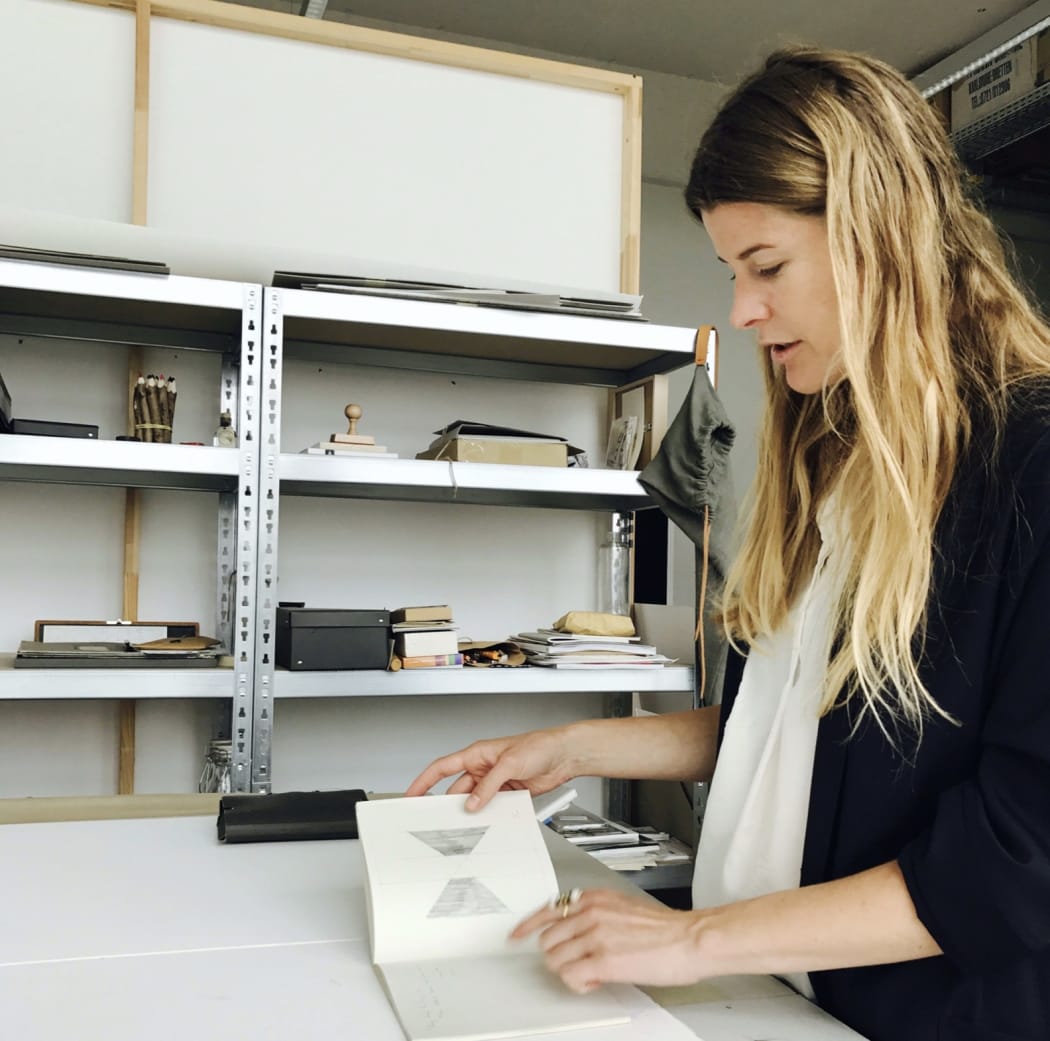 SERIES #1. PART 6
As part of our new digital initiatives, we are excited to present "In Dialogue" highlighting recent conversations together with works by our gallery artists. Focusing on each artist, the series situates artists' work in their current studio practices through personal snapshots, audio/video recordings as well as reference materials from our gallery archive.
Artist in her studio, Munich
Image credit: A.I.
Our next artist in the series is FIONA ONES (b.1986, Germany). Her primary interest lies within the shifting boundaries within the photographic medium, exploring the parallel between photography and drawing. Using experimental techniques, her practice has evolved to challenge the engagement with surface, light, negative and positive and the trace; the sense of an invisible 'apparatus' (the camera, pen or needle). In 2019, she completed two artist residencies: one with Thread Senegal (a project with Albers Foundation & Le Korsa) & another in Beirut where she worked on a portfolio of drawings.
One of our much anticipated studio visits has to be to Fiona's in Munich. A short 1h20mins from London & a hop on the U-Bahn directly or passing through downtown to visit a show at the Pinokothek der Moderne, perhaps spotting some Eisbach river surfers enroute. A cup of latte in hand and a tête à tête... we dive into plans for the year ahead, going over a pre-selection of works for our next booth or solo. Feeling like there is never enough time for our conversations & we are jumping on the return journey to London in no time at all.
We have exhibited Fiona at PhotoLondon and UNSEEN Amsterdam over the last few years, to share a selection of highlights and quotes from recent series of works:
Crossing Paths, 2016

Series: Needleview

Image Credit: artist
"Using poetic language, Fiona [...] ventures into a photographic realm that touches on the very limits of our perception of art. Relying on both her own and the viewers' sensibilities, she captures moments that seem familiar, but that within the recesses of one's memory emerge in such a fleeting and fragile manner that they become almost impossible to seize without destroying them".

-DIANDRA DONECKER, GRISEBACH



Detail of a Pointillism Drawing drawn with a needle

Image Credit: artist
Installation view of a solo booth at Photo London 2018 - Discovery Section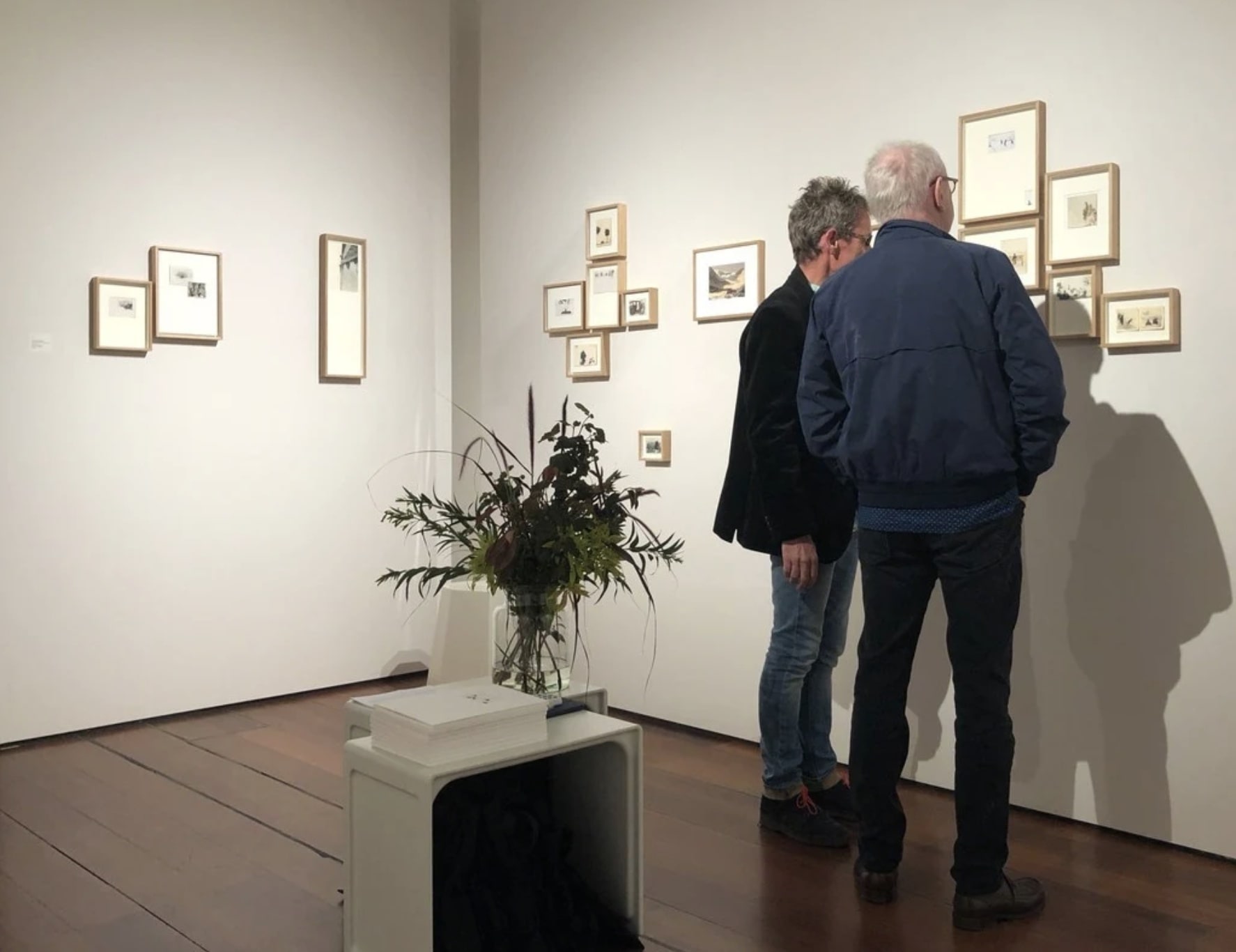 Image Credit: A.I.
"SHE TRANSFORMS THE SNAPSHOTS OF ORDINARY LIFE IN GERMANY FROM THE 1920S TO THE 1950S BY HONING IN ON TELLING DETAILS, DRAWING ATTENTION TO THE WAY A WOMAN IS SEATED OR A HAND GESTURE, THEN BLANKING OUT THE BACKGROUND, SOMETIMES ADDING TINY DROPS OF GOLD PAINT. EACH IS UNIQUE AND AT FIRST GLANCE THE DELICATE MONOCHROME IMAGES LOOK Like Drawings".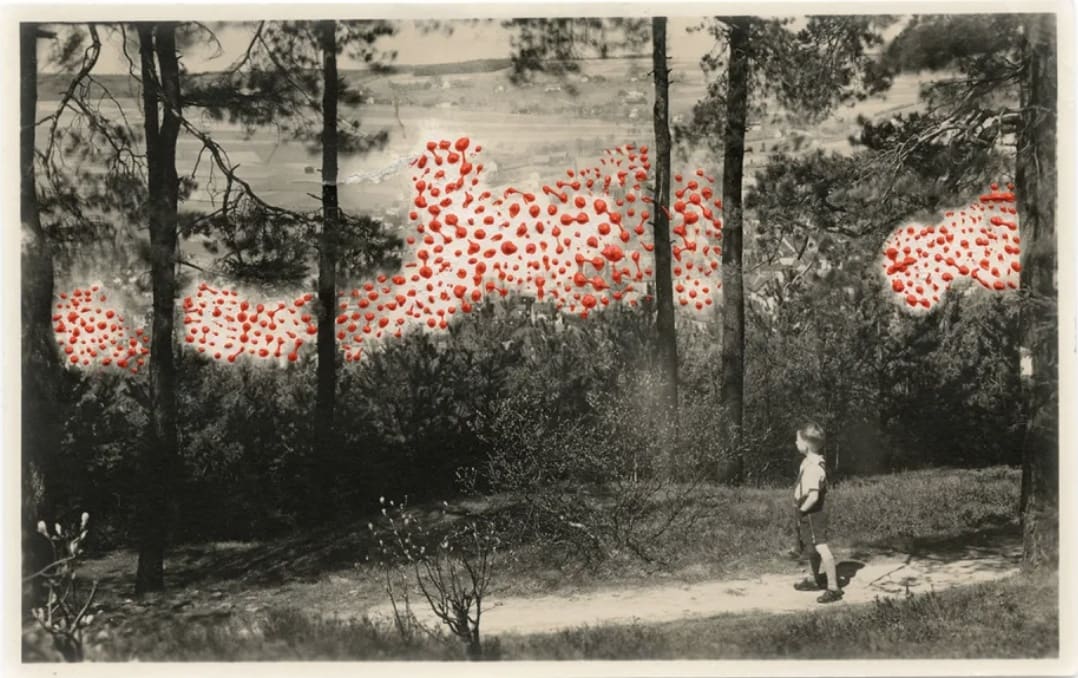 Boy, 2017
Series: Just Like You, But Different
Image Credit: artist
"In the first series I worked on many years ago, I actually combined photography with drawings. I think I needed to step away from it a little bit in order to find a new way to combine them again.


Using already existing images though is new to me. I have been collecting vintage pictures since I was 15 years old, so there was already some attraction towards them. The idea of combining them though, using them to tell another story, really only sparked when I saw the collection."

- The Artist
Due to COVID-19, Fiona's solo exhibition at Cromwell Place comprising of new photographic works and drawings has been rescheduled from June 2020 to June 2021. We will be presenting a selection of her new works at PhotoLondon this October 2020 which has been relocated to Gray Inn's Gardens, Holborn.
---
---
A brief exchange with the artist provides an insight into her lockdown experience spent in Munich, Germany:
Q1: HOW WOULD YOU DESCRIBE YOUR ART-MAKING EXPERIENCE DURING LOCKDOWN
FO: experimental
Q2: Insta Image of the week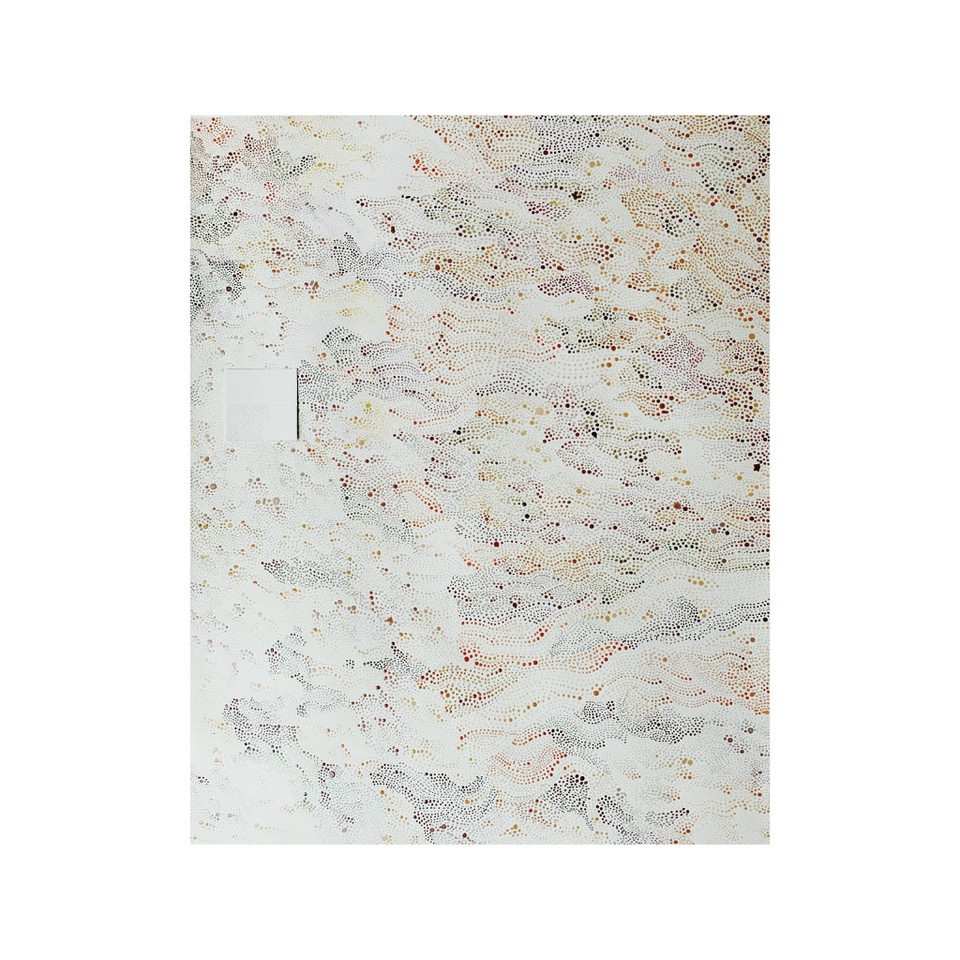 Q3: Doodle image of the week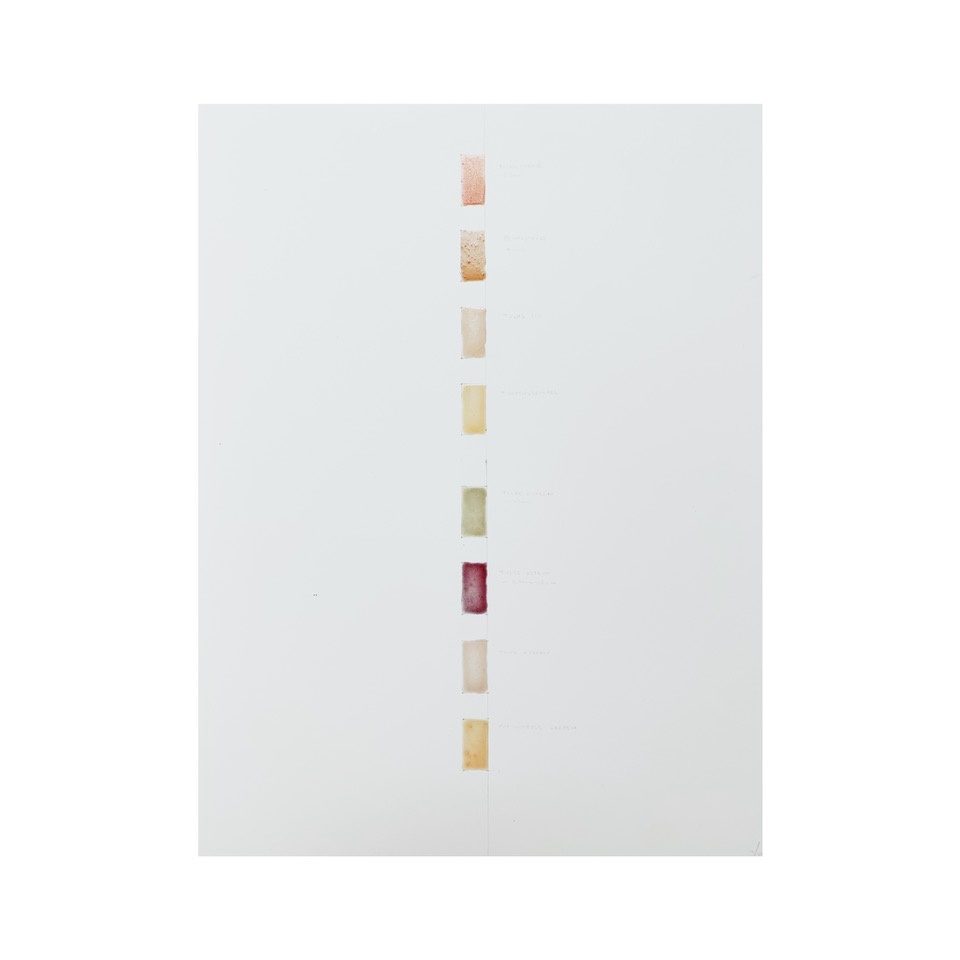 Q4: WHO/WHAT ARE YOUR BIGGEST INFLUENCES AT THE MOMENT?
FO: Friends and Family who gave me wonderful books to read.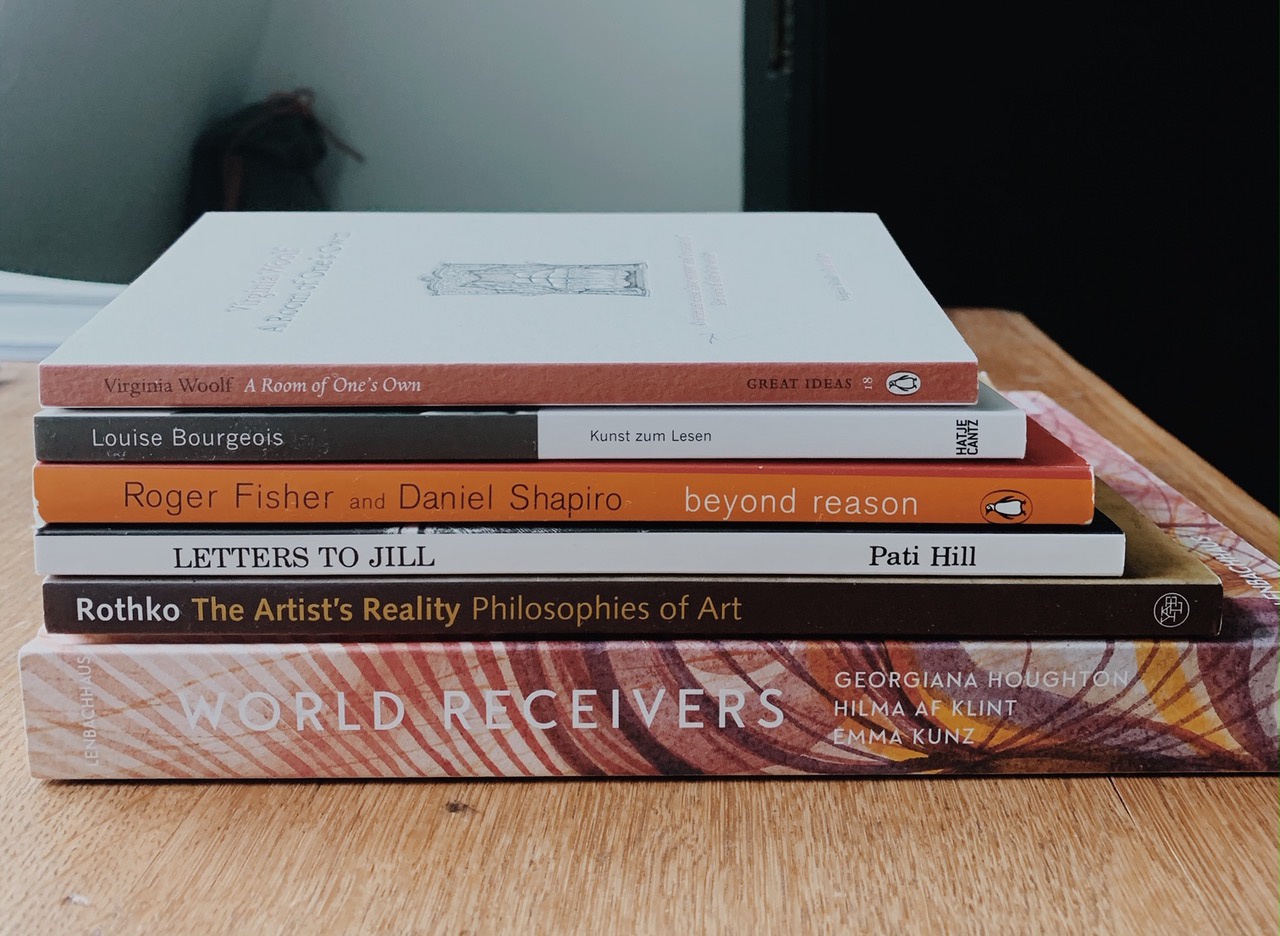 Q5: HOW HAS YOUR PRACTICE CHANGED DUE TO THE LOCKDOWN?
FO: Besides my normal drawing routine I started to experiment with techniques. As I was limited to a certain radius, I took adventace of my new situation and looked more close of what was around me. A lemon peel became a luscious yellow. The waste from a leek, a dazzling green. The first blooming dandelions and peonys transformed into colours I would have never imagined. It is a learning process: getting the right mixture, boiling points and preservation. 35 colours so far. All taken from kitchen waste and withered flowers.
Q6: COMPLETE THE SENTENCE: "I AM SO DELIGHTED..."
FO: and thankful, that I have nature around, which I can implement in my work.