Haffendi Anuar continues to put Malaysia on the map with his artworks. The Kuala Lumpur-based contemporary artist is featured as one of the world's exciting young sculptors in the book 100 Sculptors Of Tomorrow, written by Kurt Beers, the director of London-based Beers gallery.
The book, published by London-based company Thames & Hudson and released on Sept 5, is a culmination of a year-long search to identify the 100 emerging sculptors working around the world today.
Beers' 100 Sculptors Of Tomorrow serves not only as an inventory of notable sculptors, but also questions what the very nature of sculpture can be.
"I am very excited to be part of the book, very happy when I received the news and thankful for the recognition. It is good to be recognised by an international publication as being based in KL, far away from the obvious art centres, any kind of visibility is appreciated," says the 34-year-old artist.
His first solo exhibition M13 was held at Richard Koh Fine Art in KL, before subsequent solo outings in Taipei, New York and Singapore.
His group shows this year include For the Few And The Many at the Beers London gallery in London and the Bakat Muda Sezaman 2019 (Young Contemporaries 2019) show at KL's National Art Gallery. He has previously exhibited in group shows in London, Paris, New York, Shanghai, Singapore, Venice and Basel (Switzerland).
Haffendi, a graduate from Central Saint Martins College of Art and Design in London, was also commissioned to create an outdoor sculpture for the Battersea Power Station development in London in 2017.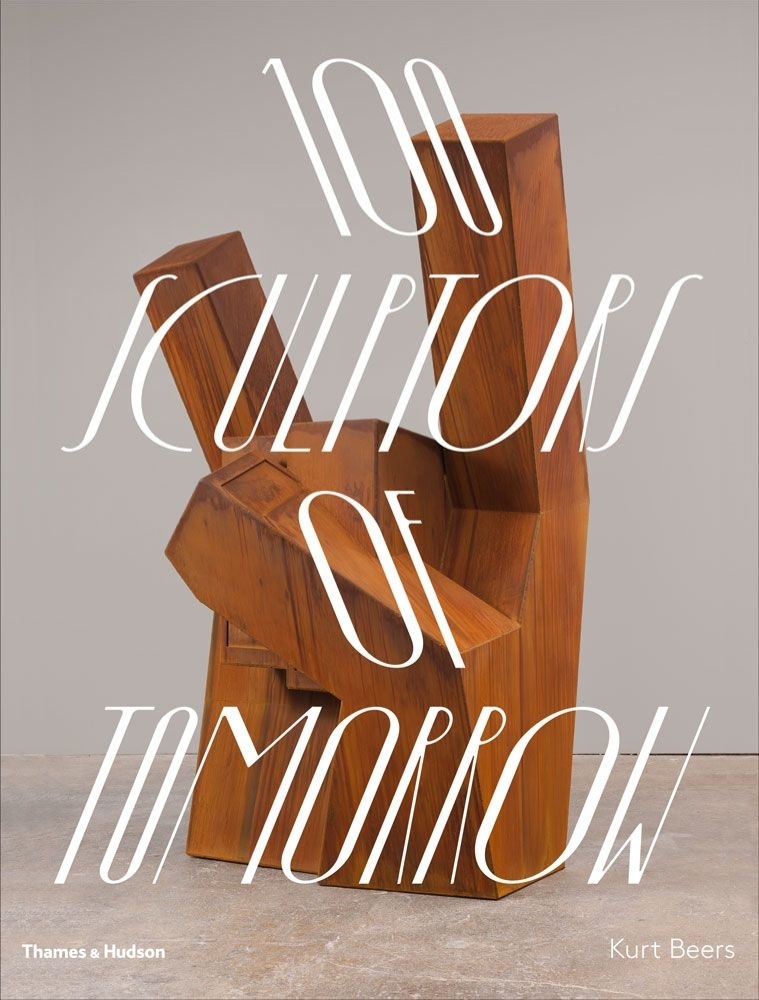 The selection of 100 artists in this book is a combination of online open-call submissions and juror recommendation, including sculptors found by Beers at art fairs and on Instagram. The final selection features artists working in 38 different countries, from a diverse range of backgrounds, styles and mediums.
"It is not just about creating something for a plinth, but about questioning and reshaping sculpture as a discipline, and rethinking precisely what we – as viewers – have come to expect a sculptor to make. Sculptors offers us something tangible, physical and material – a way, perhaps, of figuring out how to situate ourselves in a greater context," notes Beers in the 288-page publication.
In a recent online interview, Beers was quoted as saying that sculptors such as Haffendi, Rushdi Anwar (Kurdistan/Iraq), Catalin Badaru (Romania), Saad Qureshi (Pakistan), Tuan Andrew Nguyen (Vietnam), Beili Liu (China) and Serge Attukwei Clottey (Ghana) are concerned with contentious, polemic political ideas and powerful statements rather than 'materiality', which many artists from more "privileged" countries talk about.
Haffendi's love of art can be traced back to a young age. He has come a long way from making "sea urchins" from satay sticks.
He is certainly no stranger to form, material and object-based works, sharing that although he has a soft spot for beautiful paintings and images, he has enjoyed creating objects since his days of making models for a local architecture firm.
"In terms of making sculptures or object-based works, I do feel a lot more comfortable thinking materially and through forms. There was never a point where I wanted to focus on sculptures, I just wanted to work honestly through a language that I was most comfortable with and that is dealing with materials," he says.
In his more recent works, Haffendi has been incorporating found and ready-made materials such as ropes, fabric and fibres into sculptural forms.
"I am thinking in terms of 'softening' the contours of the forms, as well as the pedestals that cradle the sculptures. This gesture also ties the sculpted forms to the everyday realm, linking the handmade to the mass-produced world of made-in-China products. Also, I am recontextualising new works in relation to sub-cultures, urban spaces and the human body," he says.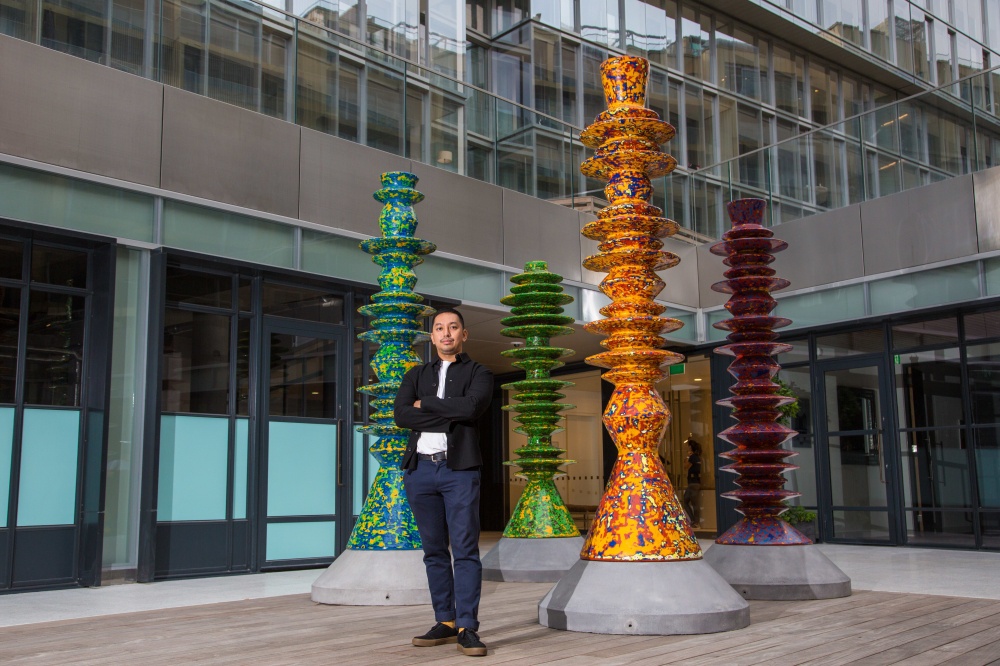 Noting that the art scene in KL is very much painting-dominated, Haffendi stresses the need for aspiring sculptors to believe in what they are doing, despite the obvious challenges.
"Have an open mind when making sculptures, be playful and experimental when layering materials, forms and ideas, and don't limit yourself to preconceived notions of what sculptures should be or represent," he says.
Next month, Haffendi will be pursuing his Masters in Fine Art in England, and is looking forward to making new works in a new environment.
100 Sculptors Of Tomorrow is the second book in a Thames & Hudson series authored by Beers. It includes images of each artist's work, short texts and biographical info, recommended reading, quotations and a further listing of artists to watch.
Back in 2014, Beers authored the 100 Painters Of Tomorrow book.