Group Exhibition: The Making of an Institution
Artist WeiXin CHONG (b.1985, Singapore), former artist-in-residence, features a vitrine display with an installation of new photographic works in this group showcase at NTU CCA Singapore, Gillman Barracks.
A sartorial display of florals serves to disguise the artist's selection of the shades for the season and make-up applique referencing fashion, vanitas, decay and flesh.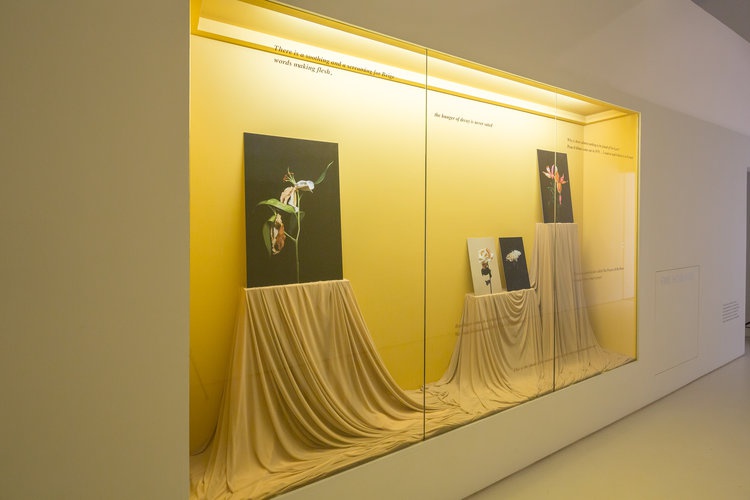 The Making of an Institution captures different moments in the development of the NTU Centre for Contemporary Art Singapore (NTU CCA Singapore) connecting artistic projects, discursive manifestations, and the institutional apparatus in a seamless display. It looks back into its young past in order to shape its future. Challenging the format of an exhibition, The Making of an Institution creates a communal space where projects and research explorations by the Centre's Artists-, Curators-in- Residence, and Research Fellows coexist with ongoing series of talks, screenings, performances, and workshops. The project engages the Centre's main pillars–Exhibitions, Residencies, Research and Academic Education)–bringing to a close the overarching curatorial narrative Place.Labour.Capital. that served as a framework for its activities since 2013.