The Battersea Power Station and Cass Sculpture Foundation announced on August 8 that Malaysian artist Haffendi Anuar is one of two winners of the inaugural Powerhouse Commission, a competition for outdoor sculptures to be developed for and installed at London's Battersea Power Station. The other successful proposal is by British artist Jesse Wine. The pair were selected from a shortlist of nine international artists, which comprised Claire Barclay, Conrad Shawcross and Bedwyr Williams, as well as Olaf Breuning, Yutaka Sone, Nina Beier and Raphael Hefti. The panel of judges, representing the Battersea Power Station and the Cass Sculpture Foundation, included Jude Kelly, Misha Curson, Helen Turner, David Twohig and Anne Mullins from the Nine Elms Vauxhall Partnership. The new sculptures by Anuar and Wine will be exhibited for three months starting this September and will be up for sale. "Proceeds from the sales will be invested directly into future commissions," according to the press release.
The annual sculpture commission is part of the Battersea Power Station's long-term regeneration project. The building is a former coal-fired power plant built in the 1930s, which the British government aims at turning into a complex consisting of homes, office spaces, shops, cinemas, restaurants and galleries. An installation by designer Morag Myerscough was also recently installed on site.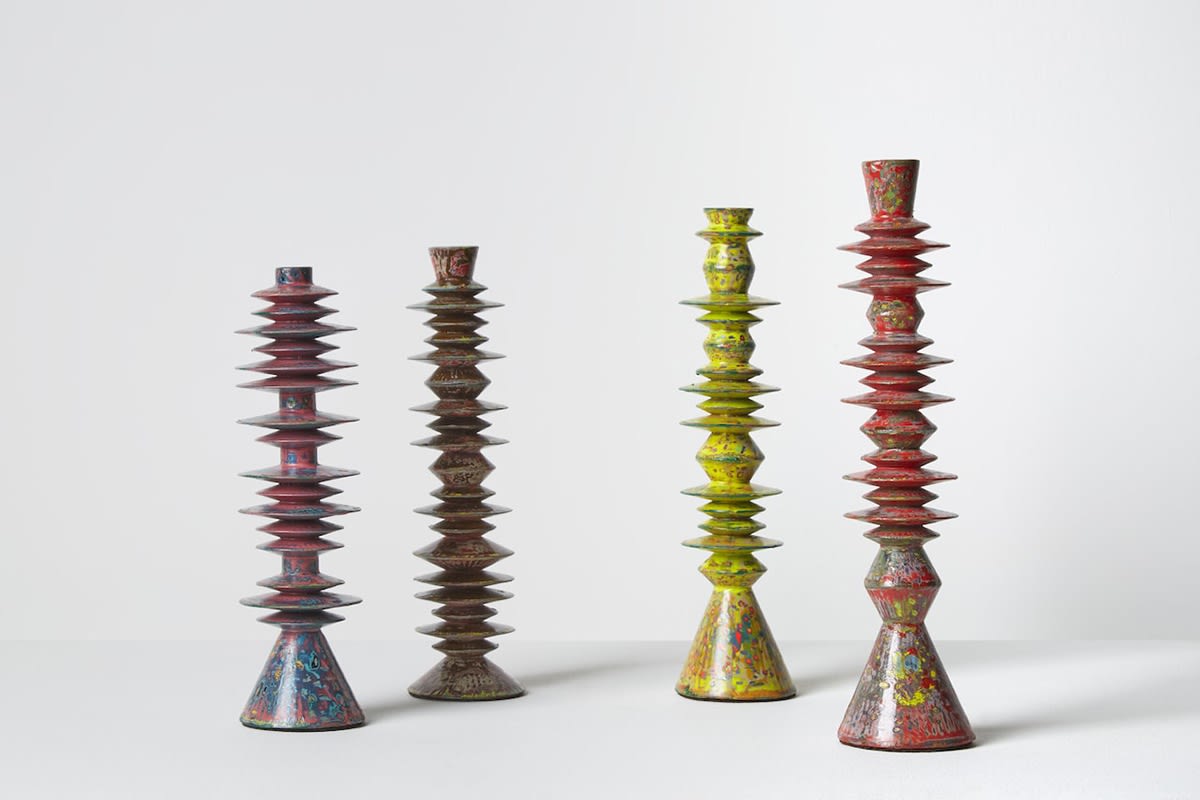 For his newly commissioned public work, the Kuala Lumpur-based Anuar will take inspiration from Malaysian architecture. The installation will reference pilotis, which are the traditional Malaysian columns that lift buildings above ground or water, and will be the artist's own representation of the powerhouse's signature chimneys, alluding also to western Minimalism. Pilotis are an architectural trope that the artist has explored before, such as in his solo exhibition "M13" at Richard Koh Fine Art, which dissected common elements found in Malaysian cityscapes, including pilotis, blocks, gratings and windows.
Anuar is known for creating object-based works that recycle found images, objects and artistic styles from digital and local sources. His artistic practice includes drawing, painting, installation, sculpture and photography and explores the images, icons and architecture associated with progress and modernity in Malaysia, while also creating references to the injection of Western modernism and art history into Asian culture.