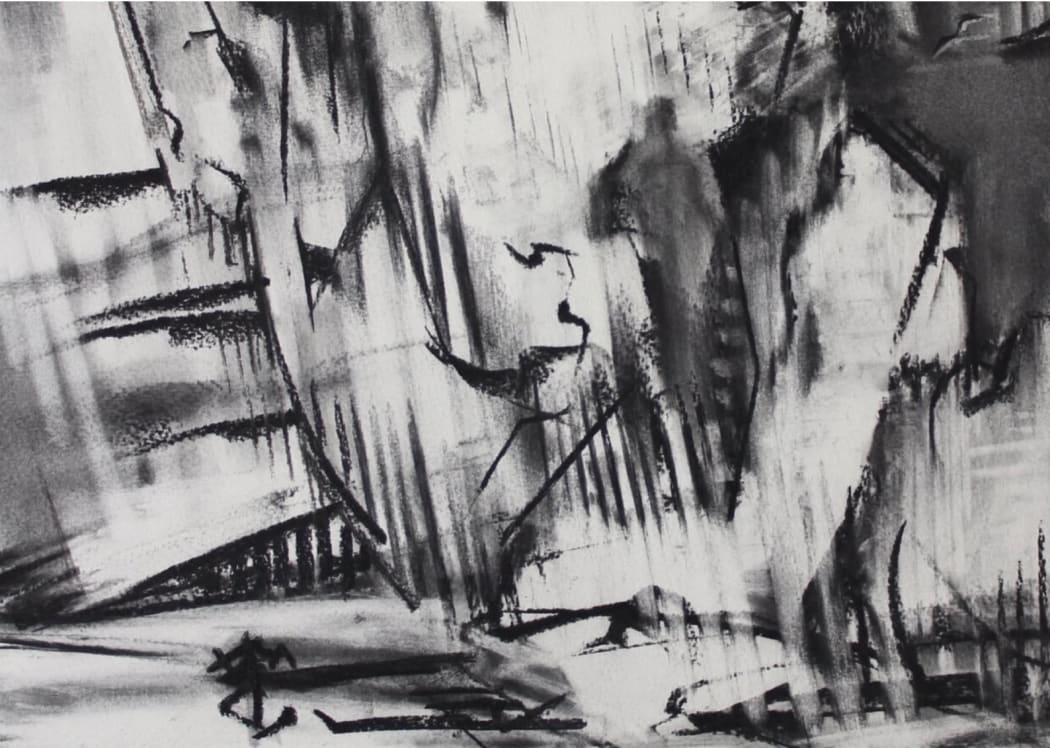 SERIES #1. part 3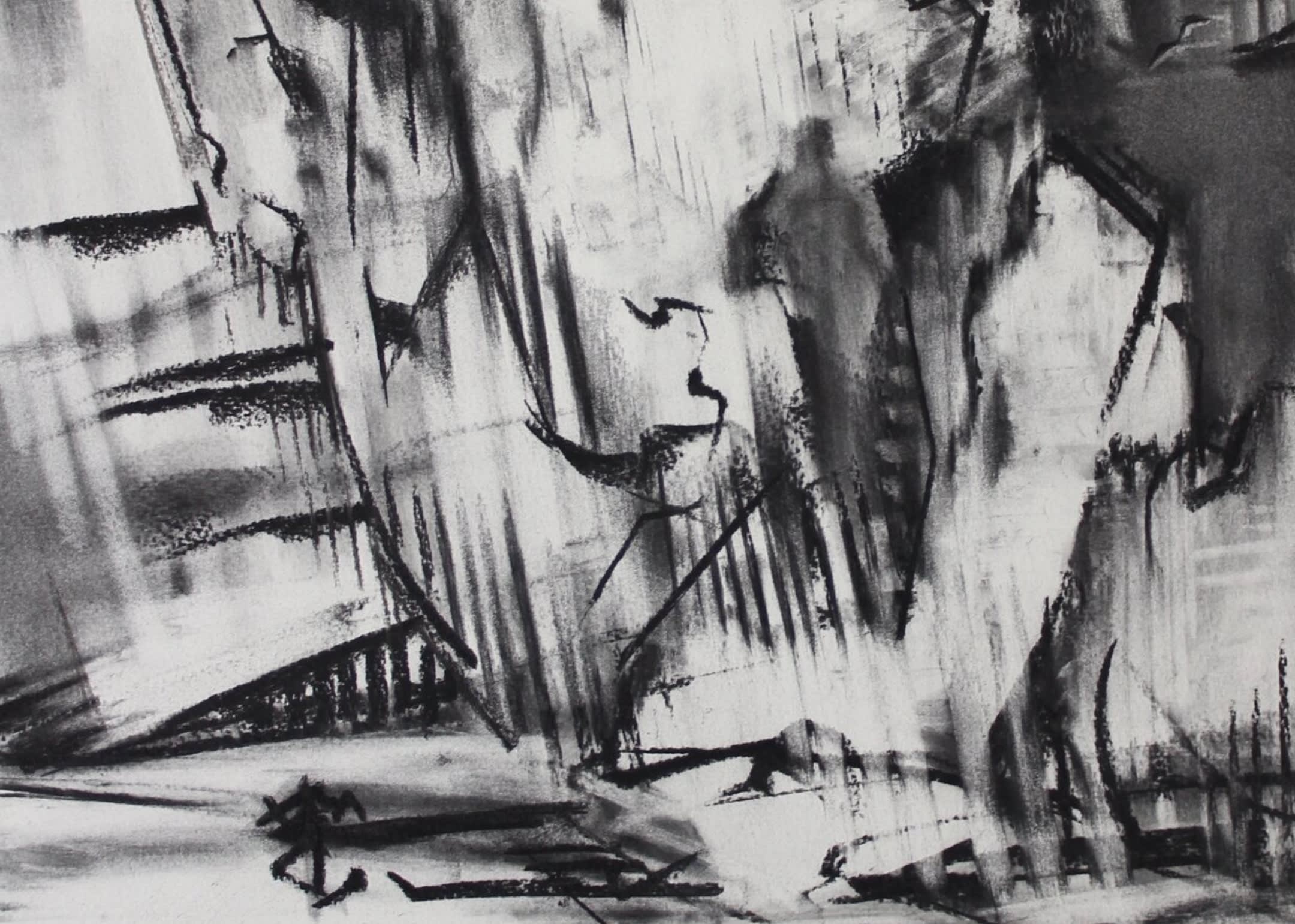 Detail of Site for Development: "On the Greta" - after Cotman. Image credit: IDN
As part of our new digital initiatives, we are excited to present "In Dialogue" highlighting recent conversations together with works by our gallery artists. Focusing on each artist, the series situates artists' work in their current studio practices through personal snapshots, audio/video recordings as well as reference materials from our gallery archive.
We are pleased to continue our In Dialogue series with IDN (b. 1953, U.K.). Throughout his practice, the artist explores the unique language of terrains and landscapes. His preferred mode of application -charcoal, pencil or gouache, stencils and spray interchangeably to create lines, mark-making and brushstrokes. Recent bodies of works utilise poetry or reference a landscape master painter, as a point of departure. Reflecting on abiding preoccupations, IDN seeks to to challenge viewers to engage afresh that which is most familiar to us.
John Sell Cotman 'On the Greta' c.1805.

Image credit: Tate.org.uk

Recent charcoal drawings titled Site for Development: "On the Greta" - after Cotman use John Sell Cotman's 'On the Greta' c.1805 as a starting point.

As per Tate, Cotman visited North Yorkshire and Cholmeley family, on location painted a famous sequence of watercolour studies on the river Greta near Rokeby on the Yorkshire-Durham border. The wooded slopes and winding paths close to the river in Rokeby Park inspired what one author has described as 'the most perfect examples of pure watercolour ever made in Europe'. Cotman uses pure, translucent wash layers and minimum shadow. He defines shape with the crisp edges of his washes rather than with outline. In 1805 Cotman wrote to a patron that his 'chief Study' that summer had been 'colouring from nature', and that his sketches were 'close copies of that ficle Dame'...".
| | |
| --- | --- |
| | |
| Recent body of charcoal drawings titled Site for Development: "On the Greta" - after Cotman | |
In exploring elements of IDN's studio practice and approach to art making, it is worth looking closely into the detail beneath each work. Through an associative working method, the artist builds layers of imagery and as well as gestural markings in intuitively placed planes, resulting in dense, visually layered surfaces.
In conversation, IDN speaks of being acutely aware of the layering of sensorial experience into seemingly one dimensional paintings, whether it may be capturing the atmospheric environment in an English landscape or its lingering after feeling.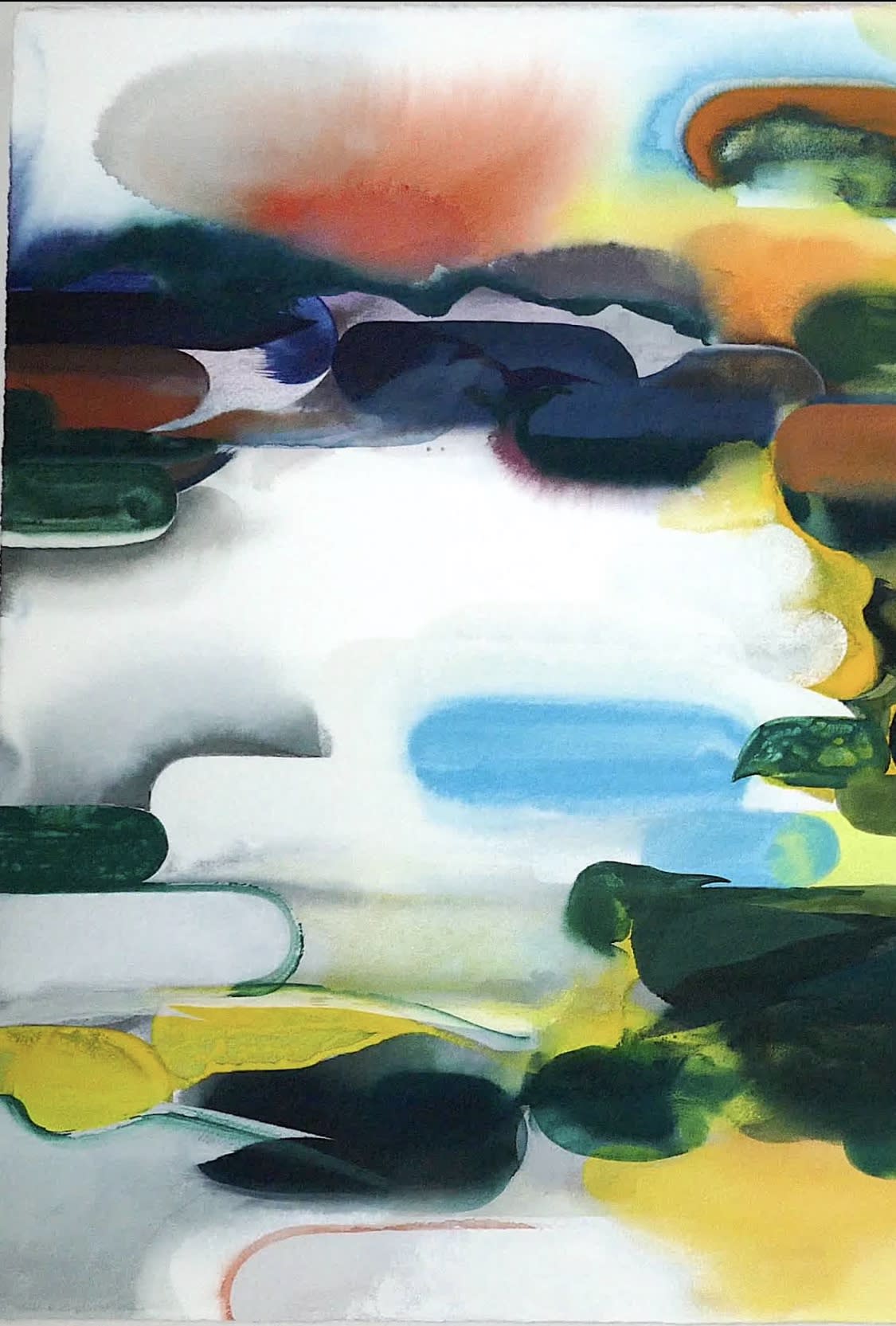 Detail of IDN's This Sceptre'd Isle. Image credit: A.I.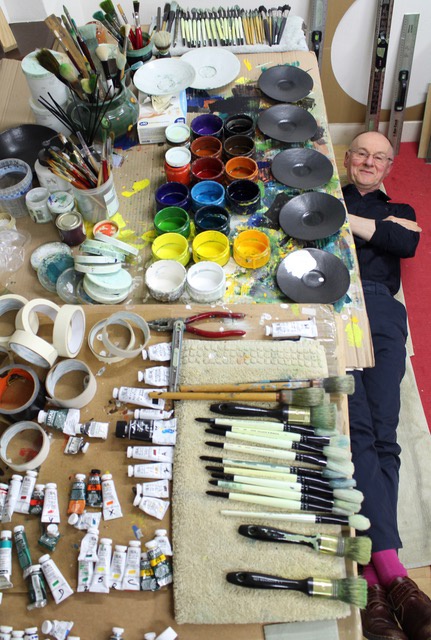 Artist in his studio. Image credit: IDN
___
A brief exchange with the artist provides an insight into his lockdown experience spent in Surrey, England:
Q1: HOW WOULD YOU DESCRIBE YOUR ART-MAKING EXPERIENCE DURING LOCKDOWN
IDN: Uninterrupted
Q2:

WHICH DESTINATION WOULD YOU FLY TO IF YOU HAD THE CHANCE RIGHT NOW?
IDN: If I had the opportunity I should like to go somewhere on the north west coast of Scotland. If travelling further afield then I should very much like to go to Japan to both stimulate and deepen my sense of how the past and the present meet, interact and come to a place of reconciliation.
Q3: COULD YOU PROVIDE AN

INSTA IMAGE OF YOUR OWN
IDN: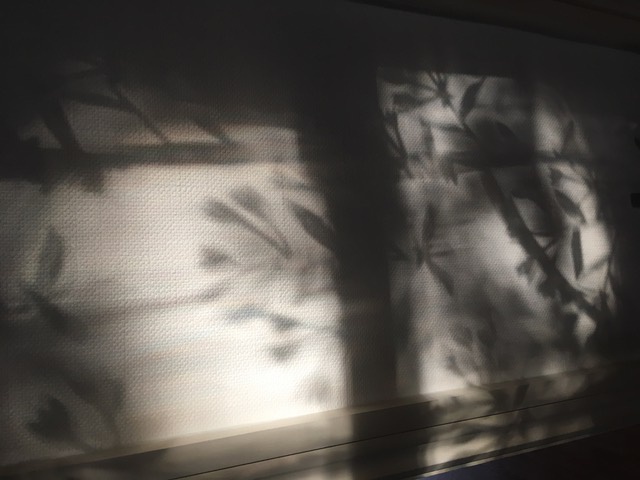 Image credit: @IDN6424
Q4: WHO/WHAT ARE YOUR BIGGEST INFLUENCES AT THE MOMENT?
IDN: The wonder of the everyday both outside and at home. The work in the studio feeds back into how I see and relate to my environment setting up unforseen links back to the work that both advances its progress and can set it on a different trajectory.
Q5: HOW HAS YOUR PRACTICE CHANGED DUE TO THE LOCKDOWN?
IDN: My daily routine has changed by the introduction of home working for my wife.
Walking each morning from 7.00 until 9.00 has become a must, otherwise I would miss the day by being engrossed in the studio. The sheer explosion of new life in nature, at this time of the year, means that I am constantly seeing the unexpected and therefore feel positively 'wrong footed' by circumstance. Yesterday a group of newly fledged blue tits suddenly came out of the hedge alongside me, noticed me and stopped not quite knowing what to do next; like me they were intrigued and bemused by this early morning meeting.

Q6: COMPLETE THE SENTENCE: "I AM SO DELIGHTED..."
IDN: I am so delighted that people are being more reflective and appreciative of what they have.