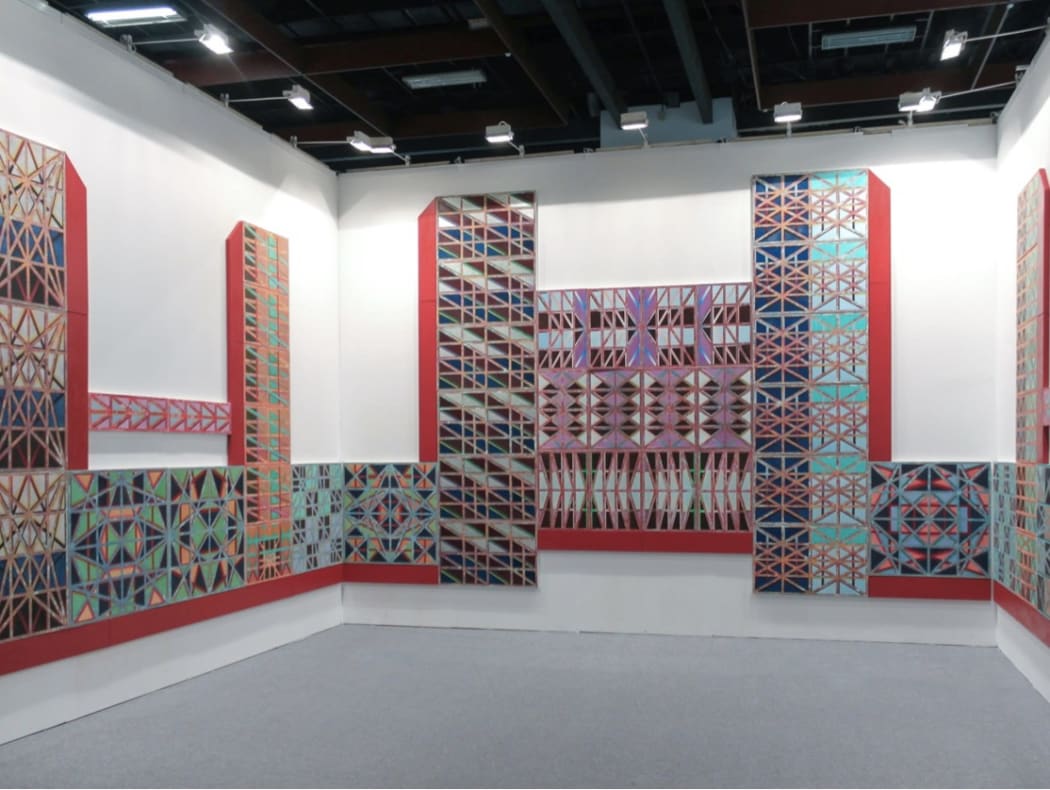 SERIES #1. part 2
Our next artist feature in the In Dialogue series is HAFFENDI ANUAR (b. 1985, Malaysia). He was recently nominated as one of the "100 Sculptors Of Tomorrow" in a Thames & Hudson publication written by Kurt Beers.
Haffendi's artistic practice initially focused on primarily object-based works that recycle found images, objects and artistic styles from digital and local sources with underlying architectural themes and landscapes. His distinctive works utilise the visual language of geometric abstraction and include wall mounted painted panels, each unique given its laborious paint layering process and sculptural quality referencing metal and in particular, the grill works and windows of many homes and buildings from his home city, Kuala Lumpur.
A key large-scale work titled Elephant Utopia was acquired for the permanent collection at Singapore Art Museum (2015).

It comprises a wall-bound installation consisting of 78 painted panels. They reference the idioms of Western abstraction – from Mondrian to the post-painterly school – as well as the geometric arabesques of Islamic visual culture, while gesturing simultaneously at everyday reality. The piece, which is composed of numerous modular panels, recalls the Fordist division of labour and mechanical reproduction that emerged with modernisation and modernism in the early twentieth century, and which thereafter spread to Southeast Asia with the onset of independence for much of the region.

Elephant Utopia, simultaneously a painting and a sculpture, calls to mind the skyline of downtown Kuala Lumpur and characterises present-day structures as the 'white elephants' of the country's modernity.

Image credit: Singapore Art Museum
Speaking to The Star about his more recent works, Haffendi describes his incorporating found and ready-made materials such as ropes, fabric and fibres into sculptural forms. "I am thinking in terms of 'softening' the contours of the forms, as well as the pedestals that cradle the sculptures. This gesture also ties the sculpted forms to the everyday realm, linking the handmade to the mass-produced world of made-in-China products. Also, I am recontextualising new works in relation to sub-cultures, urban spaces and the human body," he says.
Whilst Haffendi is currently pursuing his MFA at the Ruskin School of Art at University of Oxford, he is still maintaining his studio in Kuala Lumpur which is located on the top floor of a shop lot, above a laundromat. Its windows are clad by security grills & there are several floor standing fans whirring away to provide much needed relief from the midday heat. When we last visited, Haffendi was in the midst of completing new works for an exhibition in Singapore as well as submitting proposals for public sculpture commission work.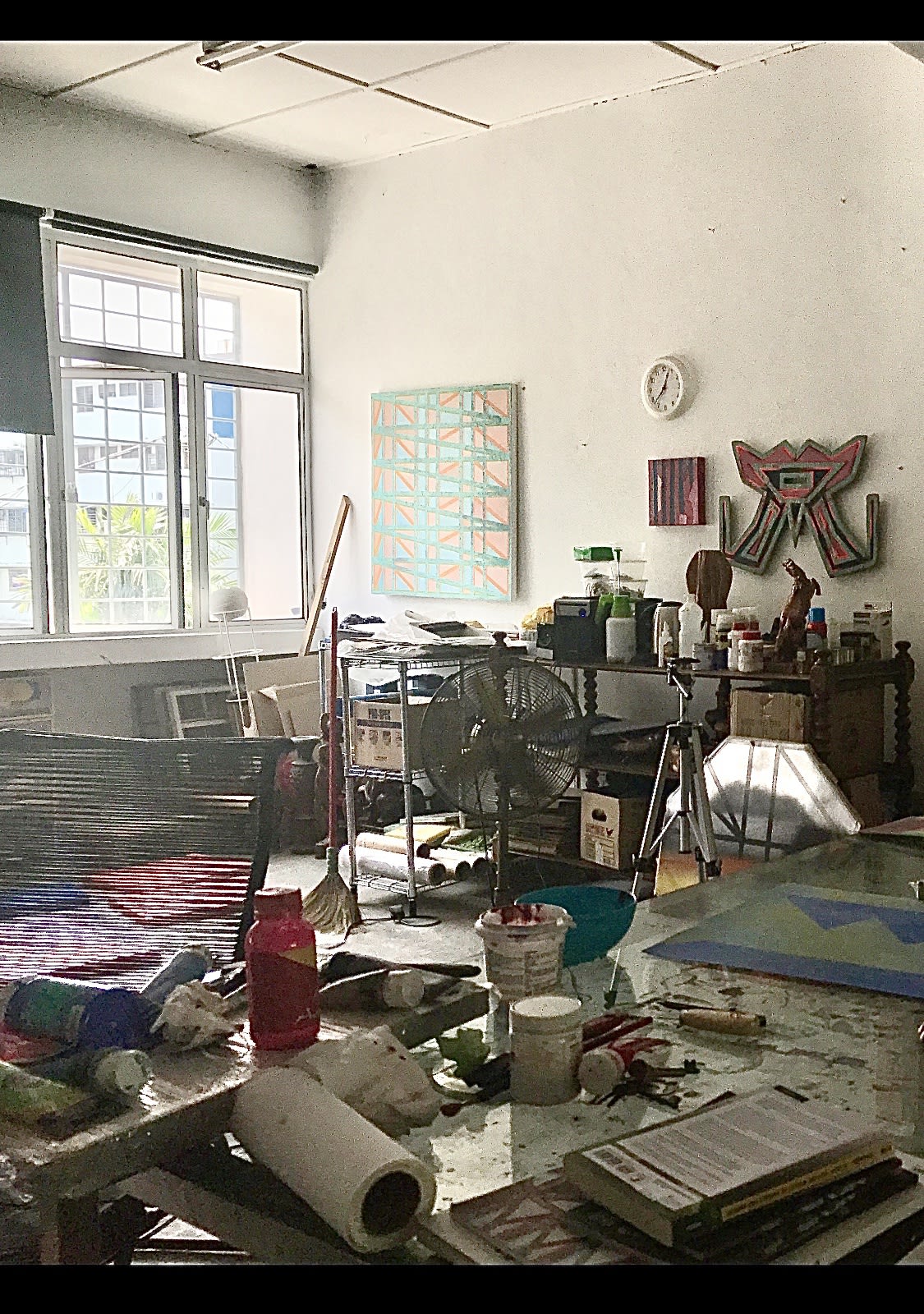 Haffendi Anuar's studio in Kuala Lumpur, Malaysia. Image credit: A.I.
Installation view of a grill work. Image credit: Richard Koh Fine Art
"I AM THINKING IN TERMS OF 'SOFTENING' THE CONTOURS OF THE FORMS, AS WELL AS THE PEDESTALS THAT CRADLE THE SCULPTURES. THIS GESTURE ALSO TIES THE SCULPTED FORMS TO THE EVERYDAY REALM, LINKING THE HANDMADE TO THE MASS-PRODUCED WORLD OF MADE-IN-CHINA PRODUCTS.
ALSO, I AM RECONTEXTUALISING NEW WORKS IN RELATION TO SUB-CULTURES, URBAN SPACES AND THE HUMAN BODY".
-THE ARTIST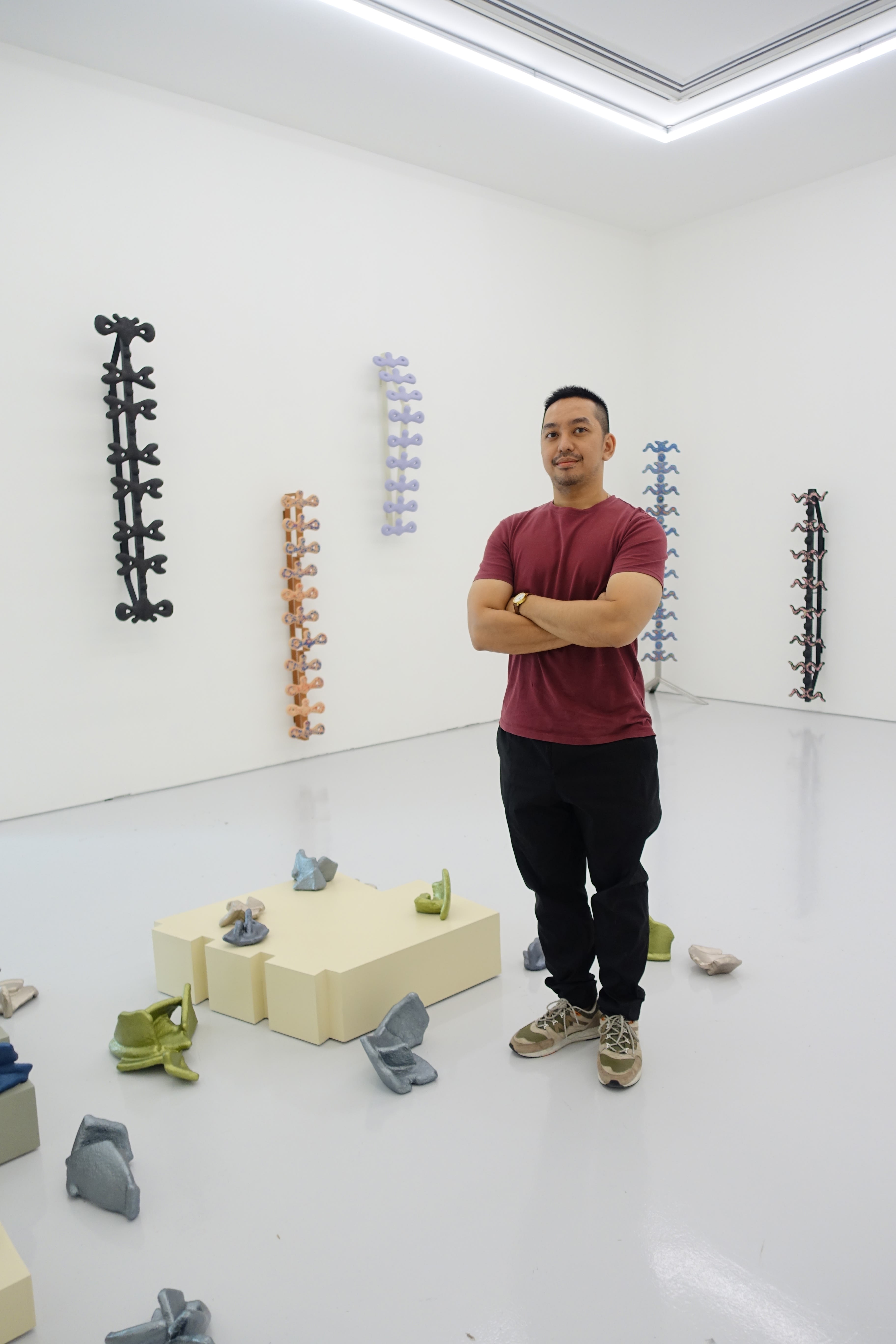 Portrait of the artist. Image credit: Hings Lim
"In terms of making sculptures or object-based works, I do feel a lot more comfortable thinking materially and through forms. There was never a point where I wanted to focus on sculptures, I just wanted to work honestly through a language that I was most comfortable with and that is dealing with materials".
Haffendi spoke to an audience on a recent Zoom call about the new body works on the theme of the sarong - a fabric worn by Muslim men typically around the waist as an item of clothing.

The works are currently being produced whilst completing with MFA in at the Ruskin School of Art, Oxford in the UK.

Artist presenting a new body of works on a zoom call. Image credit: A.I.
---
A brief exchange with the artist provides an insight into his lockdown experience spent in Oxford, England:
Q1: How would you DESCRIBE YOUR ART-MAKING EXPERIENCE DURING LOCKDOWN
HA: My art making experience has been challenging during the lockdown.
Working from home has been very hard with the limited space and trying to get into the right mode of making. I have been working in my room, on the floor and in the dining area downstairs. I have also been painting larger canvas pieces in the garden especially when the weather is nice and really enjoying that activity.
Q2:

Which destination would you fly to if you had the chance right now?
HA: I would definitely like to fly home to Kuala Lumpur, if I could right now.
Q3: COULD YOU PROVIDE A FOUND

Insta image of the weeK
HA: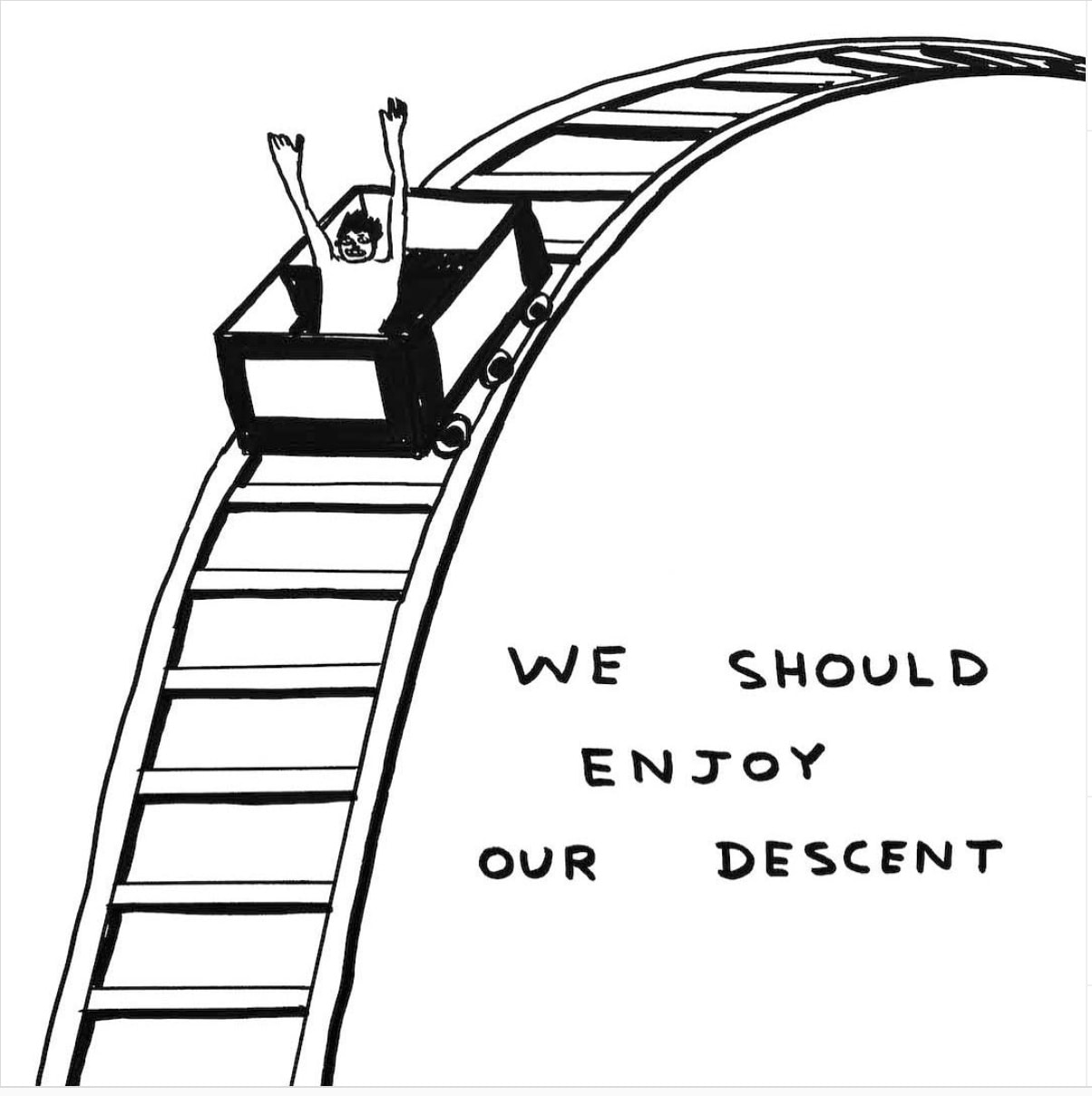 Image credit: @davidshrigley
Q4: Who are your biggest influences at the moment?
HA: Right now, I've been thinking a lot about B. Wurtz's constructions and the way he transforms everyday materials into these amazing unpretentious forms that are still monumental in their own ways.
Q5: How has your practice changed due to the lockdown?
HA: The scale of my work has changed dramatically, they are much smaller right not with the limitation of space, but again I'm trying to work around it. I have more time to read and reflect on my work and practice and that has been extremely great. I think to slow down for a while is really good.
Q6: Complete the sentence: "I am so delighted..."
HA: I am so delighted to be able to make art right now and still believe in its value and importance in this time of crisis.